When you think of Christmas, images of snow-covered landscapes and cozy log cabins often come to mind, setting the stage for a traditional winter wonderland. However, in the Sunshine State, Christmas takes on a unique and enchanting character of its own. Welcome to the magic of Christmas in Florida, where you'll find a delightful blend of warm weather, palm trees wrapped in twinkling lights, and festive cheer that's as bright as the Florida sun.
Florida, known for its stunning beaches, vibrant culture, and diverse landscapes, offers a Christmas experience like no other. Located in the southeastern United States, this tropical paradise boasts an average temperature during the holiday season that can range from the low 60s to the high 70s Fahrenheit (15-24°C). This mild climate allows for outdoor celebrations, and you can expect to see palm trees adorned with colorful holiday decorations, transforming the landscape into a tropical winter wonderland.
In Florida, Christmas isn't just a holiday; it's a celebration of the unique charm and warmth that this state has to offer. The holiday season here is a harmonious fusion of traditional Yuletide customs and the vibrant, sunny spirit that defines Florida. While you won't find snowflakes falling from the sky, you will discover an abundance of joy, togetherness, and festive delights.
Get ready to discover the Magic of Christmas in Florida as we take you on a tour of these sunny holiday destinations, where you'll find not only the magic of the season but also the magic of Florida's unique holiday traditions.
From the picturesque coastal towns to the enchanting theme parks, Florida's Christmas celebrations are a perfect blend of relaxation, excitement, and holiday cheer. So, if you're ready to experience the warmth of a Florida Christmas, join us as we explore the best towns and destinations to celebrate this festive season in the Sunshine State.
St. Augustine - One of the Best Christmas Towns in Florida
For those in search of the perfect blend of history and holiday spirit in one of the best Christmas towns in Florida, St. Augustine is an absolute must-visit.
The highlight of the season is undoubtedly the Nights of Lights festival, which transforms this charming coastal town into a magical winter wonderland. From the grand "Light-Up Night!" on November 18th, when millions of twinkling white lights adorn the historic district, to the grand finale on January 31st, the city radiates with a warm and inviting glow every night. Visitors can stroll through the charming cobblestone streets, hop on a festive trolley tour, and soak in the enchanting atmosphere of one of the best Christmas towns in Florida.
St. Augustine offers more than just dazzling lights. The St. Augustine Lighthouse & Maritime Museum hosts "Tides, Tidings, and Trees" showcasing 21 themed Christmas trees from November 22nd to January 13th. The Holiday Regatta of Lights sees a parade of vessels lighting up the Bayfront on December 9th, adding a maritime touch to the festivities.
For a historical twist on the holiday season, don't miss the beautifully illuminated Castillo de San Marcos, and the Villa Zorayda Candlelight Tours.
And, of course, one of the most anticipated events is the St. Augustine Christmas Parade, a festive extravaganza that ushers in the holiday season with exuberance and community spirit. Taking place December 2, 2023, the parade winds its way through the historic downtown, delighting spectators with beautifully decorated floats, festive decorations, and an array of local organizations enthusiastically participating.
St. Augustine truly embodies the essence of Christmas, making it one of the top Christmas destinations in the state, perfect for those seeking the best holiday experience and unforgettable Christmas getaways in Florida.
Orlando - The Ultimate Family Christmas Destination in Florida
For a memorable and family-friendly Christmas in Florida, Orlando emerges as the best place to spend the holiday season. Orlando offers a magical holiday experience that caters to all ages, making it one of the ultimate Christmas destinations for a family vacation.
One of the highlights of Orlando's holiday season is the renowned EPCOT International Festival of the Holidays. This magical event transports visitors around the globe, offering a rich tapestry of international holiday traditions. It combines education and entertainment for all ages, featuring enchanting storytellers, global-inspired food and drinks, and exclusive holiday merchandise. A must-visit, it provides a memorable and enriching experience in the heart of Orlando's festive celebrations.
For those who are Disney enthusiasts, Orlando offers an extra dose of Christmas magic with Disney's Very Merry Christmas Party. This after-hours extravaganza includes a dazzling holiday parade with Disney characters, character meet-and-greets, and a captivating fireworks display. It's a heartwarming experience that creates cherished family memories during the holiday season.
Orlando, often dubbed "The Theme Park Capital of the World," boasts a variety of world-class theme parks that cater to every age group. Beyond Disney, you can explore the thrilling rides and attractions at Universal Orlando Resort, enjoy the animal encounters at SeaWorld Orlando, or take a walk on the wild side at LEGOLAND Florida Resort. With so many options, you'll find something for every member of the family to enjoy during your family-friendly Christmas in Florida.
However, Orlando's holiday spirit isn't limited to the theme parks. The city is adorned with dazzling Christmas lights and decorations, creating a magical ambiance that can be experienced throughout various neighborhoods. You can embark on a festive drive to witness the stunning light displays or visit the charming neighborhoods that go all out with their decorations and holiday events.
In addition to the theme parks and festive displays, Orlando offers a wide array of seasonal activities, including ice skating, holiday concerts, and visits with Santa Claus. The local theaters also put on special holiday performances, adding a touch of culture to your Christmas celebrations during your Florida Christmas vacation.
To make your family's Christmas in Orlando even more memorable, consider staying in one of the many holiday-themed resorts or hotels, where you can enjoy special decorations, holiday-inspired dining, and even meet-and-greets with Santa himself.
West Palm Beach - Where Holiday Magic Meets Tropical Charms
West Palm Beach knows how to celebrate the holiday season in style, and it's a city that truly comes alive with festive spirit during Christmas. From enchanting light displays to unique events, there's no shortage of ways to get into the holiday spirit in this Florida Christmas paradise.
West Palm Beach's 100-foot Christmas tree stands tall and proud, rivaling even the famous Rockefeller Center tree in New York City. It's a symbol of the city's holiday spirit and is a sight to behold, especially when it's all lit up. You can't help but feel the magic of Christmas when you're standing in the shadow of this impressive tree.
From November 12 to December 31, West Palm Beach hosts Snowfall & Santa in The Square. While Florida may not have natural snow, this event offers a magical experience with its daily "snowfall." It's the closest thing you can get to a winter wonderland in the Sunshine State. Families can come and enjoy the holiday magic with Santa, creating lasting memories and embracing the festive atmosphere.
One of the main attractions in West Palm Beach during December is Holiday in Paradise & Sandi the Christmas Tree. Sandi, the world's only 700-ton sand tree, is a must-see spectacle. This incredible sand sculpture is adorned with intricate details and lights up the night with mesmerizing music and light shows. Families can also enjoy a ride on the Ferris wheel and other holiday activities, making it a fantastic experience for all ages. This event runs from December 1 to December 31, ensuring that the holiday spirit lingers throughout the month.
For a unique Christmas experience, don't miss the Palm Beach Holiday Boat Parade. This annual event features a dazzling parade of boats, led by a spectacular fireworks display. The boats navigate up the Intracoastal Waterway from North Palm Beach to the Jupiter Inlet Lighthouse, creating a beautiful and festive spectacle that truly captures the essence of the coastal holiday season.
Another festive flotilla lights up the Intracoastal Waterway in Boynton Beach. The Boynton Harbor Marina serves as the official watch location for the Boynton Beach Holiday Boat Parade. The marina is filled with festive music, children's activities, and even a special visit from Santa, making it a delightful experience for families.
If you're looking for a more traditional and elegant Christmas experience, visit Whitehall's 16-foot Christmas Tree at the Flagler Museum. Adorned in traditional Gilded Age ornaments, it exudes a sense of timeless holiday charm. You can enjoy holiday refreshments, piano and organ performances, caroling, and the magical Christmas Tree Lighting, making it a perfect setting for a classic Christmas evening on December 5.
For those who want to get into the holiday spirit in a more festive and unconventional way, West Palm Beach SantaCon 2023 is the event to attend on December 9. Join fellow Santas in spreading cheer and enjoying a day filled with fun and festivities as you embrace your inner Santa Claus.
West Palm Beach offers a diverse range of Christmas events and experiences, making it the perfect place to create lasting holiday memories and enjoy the festive season in Florida style.
Cocoa Beach Christmas - Sun, Surf, and Santa Festivities
Cocoa Beach during Christmas time is a spellbinding mix of sun-kissed shores and holiday cheer, where the spirit of the season flourishes against a backdrop of sandy beaches and space launches. The city, renowned for its proximity to the Kennedy Space Center, often enjoys the spectacle of rockets ascending into the winter sky, a high-tech sleigh against the backdrop of the cosmos, adding to the festive magic.
The centerpiece of Cocoa Beach's holiday festivities is the annual Cocoa Beach Christmas Parade, which rolls down Minutemen Causeway with a flourish of floats, marching bands, and dancers bedecked in holiday attire. The local businesses and organizations showcase their creativity, while children scramble for candy thrown into the crowd, their laughter as bright as the sunshine.
A special highlight is the Winter Fest at Cocoa Beach's Alan Shepard Park, named after the famed astronaut. Here, the community comes together for a day of fun-filled activities. Vendors offer handcrafted goods perfect for unique Christmas gifts, while local musicians perform live, creating a soundtrack of festive tunes and beloved carols.
As night falls, the Boat Parade on December 9th takes the stage—a nautical procession where vessels adorned with dazzling lights and decorations cruise through the Banana River, their reflections shimmering on the gentle waves. Spectators gather along the waterfront, sipping on hot cocoa and enjoying the sight of boats competing for the title of the best-decorated hull.
For those seeking a tranquil moment, the Candlelight Shopping event along Downtown Cocoa Beach invites patrons to enjoy the soft glow of luminaries lining the sidewalks, the air filled with the sounds of local choirs, and the jingle of bells.
Christmas in Cocoa Beach is not complete without a visit to the Surfing Santas on December 24th, an eccentric and joyful gathering that combines the area's love for surf culture with holiday festivities. This event brings together surf enthusiasts of all ages, dressed in Santa suits, to surf the waves and raise funds for local charities—a testament to the community's warm heart.
The season concludes with a spectacular New Year's fireworks display over the ocean, bidding farewell to the year past and welcoming the new with hope and joy.
Miami - Unique Christmas Traditions and Celebrations
Miami stands as one of South Florida's most popular destinations, and during the holidays, it truly shines. Renowned for its pristine beaches and an array of top-notch shopping and dining options, Miami offers a unique Florida Christmas experience that's nothing short of spectacular.
The city goes all out to embrace the holiday spirit. Palm trees wrapped in twinkling lights, festive sand sculptures dotting the shore, homes going all out with elaborate decorations, and a Christmas-themed amusement park are just a glimpse of the seasonal transformation.
One of the Miami Christmas highlights is the annual Santa's Enchanted Forest, set in the heart of Tropical Park, a Christmas wonderland that claims the title of the world's largest Christmas-themed amusement park. This family-friendly attraction offers over 100 rides, Christmas carol karaoke, a petting zoo, and, of course, a magical encounter with Santa himself.
Bayfront Park is home to a towering 52-foot Christmas tree adorned with dazzling flowers and lights, creating a truly enchanting sight. The Fairchild Tropical Botanic Garden hosts an annual "NightGarden" event featuring stunning light displays, interactive art, and entertainment, making it a must-visit for a magical Christmas experience. Don't forget to visit the Miami Zoo, where Zoo Lights illuminate the November and December nights with animal-shaped lights, joyful carol sing-a-longs, carousel rides, and the opportunity for children to meet Santa in person.
For those who prefer a more cultural experience, the city offers special holiday performances, including ballet and theater productions. The New World Symphony typically hosts outdoor Wallcast concerts, allowing you to enjoy classical music under the stars.
The unique blend of Latin and Caribbean influences gives Miami a distinct flavor during Christmas, with special culinary delights and holiday-themed events. Whether you're strolling through art districts, taking in the coastal views, or indulging in Latin-infused holiday treats, Miami offers a warm and memorable Florida Christmas experience in its own, sun-kissed style.
St. Petersburg - Beach Christmas Market
St. Petersburg comes alive with holiday spirit during Christmas, offering a unique blend of coastal charm and festive celebrations. The city's waterfront dazzles with twinkling Christmas lights, making it a must-visit destination for Florida Christmas enthusiasts.
The iconic St. Pete Pier transforms into a winter wonderland with dazzling lights and a giant Christmas tree, providing a perfect backdrop for family photos. Visitors can also explore the annual "Holiday Festival of Lights" in North Straub Park, featuring a vibrant display of illuminated decorations.
"Enchant Christmas" in St. Petersburg, is an absolute Christmas wonderland that captures the magic and joy of the holiday season. This extraordinary event transforms the city into a dazzling spectacle of lights and enchantment. Stroll through the World's largest Christmas light maze and be transported to a realm of enchantment, where you can explore and get lost in the mesmerizing displays. The Christmas market is a treasure trove of unique gifts, crafts, and delectable treats, making it the perfect place to find that special something for loved ones.
St. Petersburg's cultural scene shines during the holiday season. The Dali Museum often hosts special Christmas-themed exhibits, adding an artistic touch to the celebrations. The city's local shops and markets are perfect for finding unique gifts, and the Saturday Morning Market is a great place to sample seasonal treats and crafts.
With its beautiful beaches, artsy ambiance, and lively Christmas festivities, St. Petersburg offers a memorable holiday experience that captures the essence of Florida Christmas in a coastal paradise.
Tampa - Wild Christmas Adventures
A Florida Christmas vacation in Tampa promises a one-of-a-kind experience for those seeking to infuse their holiday season with a touch of adventure. The city offers a delightful fusion of festive cheer and wild encounters, making it a must-visit destination at Christmas time.
Tampa's ZooTampa stands out as a holiday gem with its "Christmas in the Wild" event. As you step into the zoo, you'll be greeted by the enchanting sight of twinkling lights and vibrant decorations that create a magical atmosphere. What sets this event apart is the chance to meet Santa Claus amidst the exotic animals. You can also attend special animal presentations, making it an educational and entertaining experience for the whole family.
If you're in search of more Christmas magic, head to Busch Gardens, which transforms into a mesmerizing "Christmas Town." Here, you'll be mesmerized by millions of sparkling lights, festive tunes that fill the air, and a charming Christmas market where you can shop for unique gifts and treats.
Tampa's holiday offerings extend beyond these wild adventures. Stroll along the Tampa Riverwalk, where you can enjoy scenic views and festive displays, or visit The Florida Aquarium for an aquatic twist on Christmas celebrations. Tampa is, without a doubt, one of the Christmas towns in Florida that offers a blend of tradition and adventure for a memorable holiday season.
Winter Park - A Charming Holiday Destination
Winter Park, a charming city in Florida, transforms into a winter wonderland during the holiday season, making it one of the most enchanting places to go for Christmas in Florida. The heart of the celebration is the Winter Park Christmas Market, a magical marketplace that's brimming with festive cheer. Stroll through rows of twinkling lights, shop for unique gifts from local artisans, and savor mouthwatering holiday treats like gingerbread cookies and hot cocoa.
But what truly sets Winter Park apart is its unique blend of traditional and modern festivities. You can listen to carolers harmonizing on Park Avenue, Winter Park's main thoroughfare, spreading the warmth of the season through their melodic voices. The trees lining the avenue and the charming storefronts contribute to the overall ambiance, making you feel like you've stepped into a holiday postcard in one of the most charming Christmas towns in Florida. And if you're in the mood for something more contemporary, head to Central Park, where you can enjoy live music performances that will have you dancing and singing along.
Winter Park also hosts an array of Christmas holiday festivals and events, including the Merry TUBACHRISTMAS, the Annual Tree Lighting ceremony, and the enchanting Christmas boat parade on the tranquil waters of Lake Virginia.
To add even more magic to your Winter Park experience, don't miss the annual Winter Park Ye Olde Hometown Christmas Parade. This traditional parade is a delightful spectacle of marching bands, beautifully decorated floats, and cheerful participants spreading the holiday cheer in one of the most captivating places to go for Christmas in Florida.
It's a place where you can experience the magic of a white Christmas, even in sunny Florida. And for those seeking an extra dash of holiday spirit, don't miss the charming town of Christmas, Florida, just a short drive away.
Christmas FL - The Year-Round Christmas Village
Visiting Christmas FL is a unique experience that truly embodies the holiday spirit year-round. While it may not have the bustling events and attractions of larger cities, this small community of approximately 1,100 people offers a charming and festive atmosphere that's worth exploring.
The town's commitment to the holiday season is evident in its permanent decorations. You'll find a nativity scene and a fake Christmas tree that remains beautifully adorned all year long, making every day feel like a holiday at Christmas.
Christmas FL street signs bear names like Candy Cane, Frosty, Sleigh Bell, and St. Nicholas Avenues, along Rudolph and Dasher Streets. It's a delightful touch that adds to the town's unique charm.
For many years, the Christmas Post Office has been a destination for those wanting to have their Christmas cards postmarked "Christmas, Florida." This charming tradition allows visitors to add a touch of holiday magic to their correspondence.
While not directly related to Christmas Jungle Adventures is a nearby attraction that's well worth a visit. It's housed in a building shaped like an alligator and offers an immersive wildlife experience. You can encounter alligators, exotic birds, and other Florida wildlife while learning about the region's natural beauty and history.
In addition to these specific attractions, visiting Christmas, Florida provides an opportunity to enjoy the serene natural surroundings of the area. The town is surrounded by lush greenery, and nearby parks and wildlife preserves offer opportunities for outdoor activities like hiking and birdwatching. It's an ideal place to relax and connect with nature.
Naples - Twinkling Waters and Palm Trees
Experience the magic of a Florida Christmas vacation in Naples, a captivating city on the Gulf Coast. Naples offers a unique blend of holiday warmth and coastal beauty. The Christmas Boat Parade, set against the serene Gulf of Mexico, transforms Naples Bay into a mesmerizing spectacle. Adorned boats create a breathtaking scene with holiday-themed displays, casting shimmering reflections on the tranquil waters.
Artis—Naples, the city's cultural hub, hosts holiday performances featuring classical music, ballet, and theater, adding a culturally rich touch to the celebrations. For a traditional experience, head to Third Street South, where the historic district becomes a winter wonderland adorned with enchanting holiday lights.
Fifth Avenue South, managed by the 5th Avenue South Business Improvement District, hosts a plethora of events in December, including the Christmas Walk, Tree Lighting Ceremony, parades, and New Year's Eve fireworks.
Victoria Park boasts extravagant holiday light displays, that you can enjoy by driving through. It's a mesmerizing winter wonderland with a dazzling array of lights and decorations, making it a must-visit during the Christmas season.
While The Village on Venetian Bay's "Holiday on the Bay" enchants visitors with Naples' tallest Christmas tree, live entertainment, and Santa Claus visits. This charming shopping and dining district, surrounded by over 100,000 lights, creates the perfect festive atmosphere.
Naples is the ideal destination for a Florida Christmas vacation, offering a blend of coastal beauty and holiday magic that will leave you with unforgettable memories.
Sarasota - Holiday Market and More
Sarasota, located on Florida's Gulf Coast, is a hidden gem for those seeking the best Christmas experience in the Sunshine State. Beyond its beautiful beaches and warm waters, the city offers a unique holiday experience that combines warmth and festivities. The Sarasota Holiday Market is a must-visit, featuring a wide array of handcrafted items, unique gifts, and holiday-themed merchandise that make for perfect souvenirs or presents.
The Marie Selby Botanical Gardens adds a touch of magic with "Lights in Bloom." This annual event, typically held from late December to early January, features an enchanting display of garden lights and holiday decorations that create a captivating atmosphere for visitors of all ages.
For those seeking more thrills, the Ellenton Holiday Village offers a carnival experience with exciting midway rides and games, delicious fair food, and captivating performances like the Victoria Circus. You can even witness the Victory Riders Motorcycle Show and marvel at the Big Bee Transforming Robot Car. The event is complete with festive holiday lights, displays, and the chance to meet Santa Claus.
To embrace the coastal charm of Sarasota, don't miss the Sarasota Christmas Boat Parade, a unique way to celebrate the holidays. And if you have a sweet tooth, the Gingerbread Festival is a delightful event that adds a unique twist to the holiday season.
Other popular attractions in Sarasota include Siesta Key Beach, known for its powdery white sand, and The Ringling Museum, featuring art, history, and beautifully landscaped gardens. During the holidays, Siesta Key transforms into a magical wonderland, with the Village Holiday Parade welcoming Santa and lighting up the town. In mid-December, the Showfolks of Sarasota Holiday Circus Festival offers family-friendly entertainment with circus shows, animals, stalls, delicious food, and a possible visit from Santa.
Sarasota truly shines during the Christmas season, offering a variety of events and attractions that make it one of the best places to spend Christmas in Florida.
Tallahassee - A Capital Christmas
One of the top places to visit in Florida for Christmas, Tallahassee, the capital of Florida, becomes a festive wonderland during its Winter Festival, a celebration brimming with holiday cheer. The festival boasts a spectacular parade replete with vibrant floats, marching bands, and the beloved Santa Claus.
Dorothy B. Oven Park transforms into a winter utopia known as Candy Cane Lane, enchanting visitors with a mesmerizing array of holiday lights and decorations. Along Monroe Street, the Nighttime Holiday Parade lights up the city, and the Jingle Bell Run adds an element of joyful athleticism to the holiday spirit.
The Tallahassee Ballet's annual presentation of "The Nutcracker" enchants audiences with its timeless holiday ballet performance. Meanwhile, a Holiday Stroll Through Cascades Park offers a serene respite amidst the festivities.
For a truly magical experience, venture down the Chain of Parks on Park Avenue, where the streets are adorned with stunning lights, creating an enchanting winter wonderland.
Killearn, a neighborhood, is a must-visit destination, where homes are adorned from top to bottom with holiday decor and lights. Each residence contributes its unique touch, making it a sought-after area for a holiday drive-through.
One remarkable gem is 811 Abbiegail Drive, where a Christmas extravaganza unfolds. This spectacular production, evolving from a small family tradition, has grown into a town-wide spectacle. Featuring multiple Cinderella carriages, animals, a carousel, a Ferris wheel, igloos, Santa Claus, radiant lights, and much more, this place radiates the Christmas spirit, becoming an integral part of the holiday tradition in Tallahassee.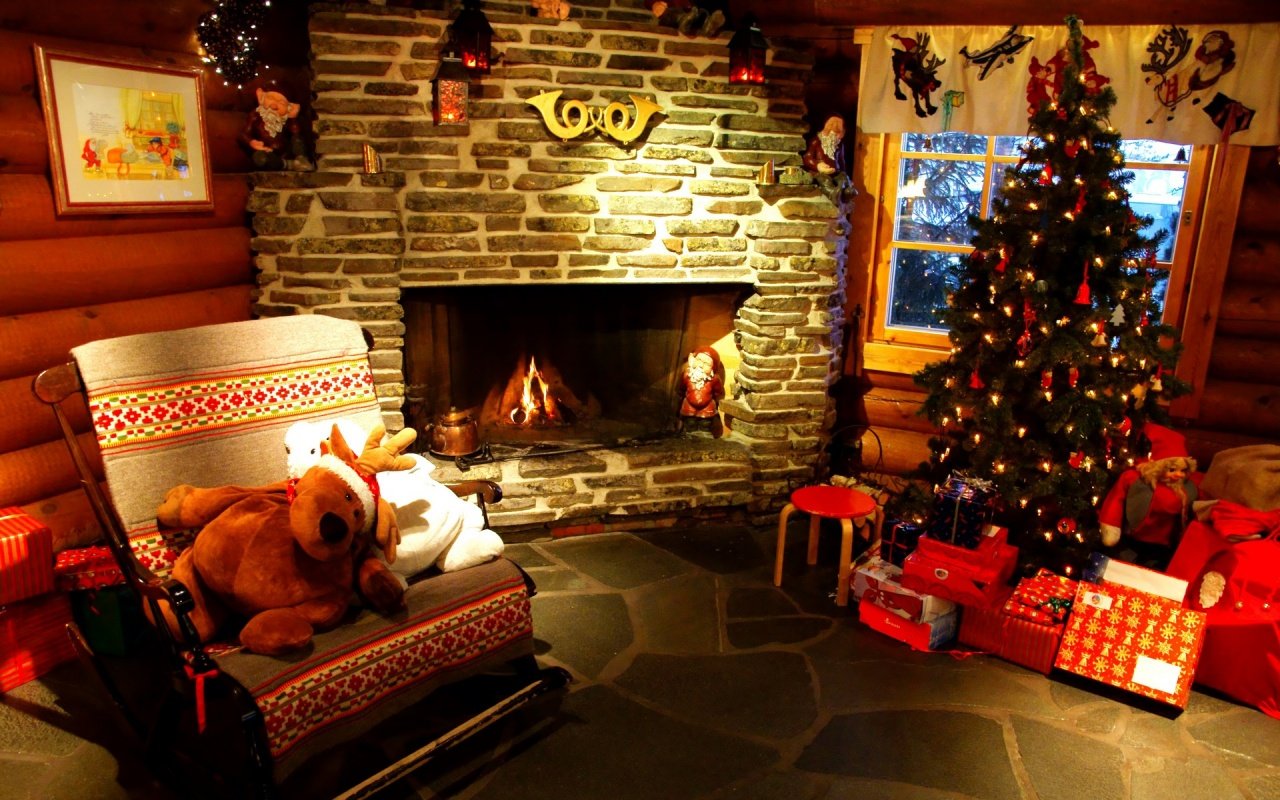 Key West - A Tropical Christmas
Experience a Florida Tropical Christmas in Key West, where holiday traditions blend with the island's unique charm. The season kicks off with the Lighted Boat Parade in early December, as boats decked out in dazzling lights glide through the harbor, creating a mesmerizing spectacle.
From November 22 through New Year's Eve, the "Harbor Walk of Lights" illuminates the waterfront. Key highlights include a towering 20-foot Fishing Buoy Tree, a 16-foot Nautical Christmas Tree, and the iconic Key West Lobster Trap Tree, making for a festive and picturesque atmosphere.
Families can revel in the Holiday Village, complete with Santa Claus appearances, lively music, arts and crafts, games, delectable food trucks, and delightful treats for the little ones.
Don't miss the Key West City "Hometown Holiday Parade," a showcase of community spirit and festive floats, and the Old Town Trolley Holiday Lights & Sights Tours, providing an enchanting way to explore the island's holiday spirit. In Key West, Christmas takes on a unique tropical twist, making it a memorable and heartwarming Florida holiday destination.
Gainesville - Traditional Christmas Delights
Gainesville undergoes a captivating transformation during the Christmas season, creating a charming and festive atmosphere that locals and visitors eagerly anticipate each year.
One of the highlights of a Gainesville Christmas is the enchanting light displays that adorn the city. Downtown Gainesville hosts a magnificent tree-lighting ceremony that marks the official start of the holiday season. The event includes live music, delectable food from local vendors, and a special appearance by Santa Claus himself, making it a heartwarming experience for all.
The Cade Museum for Creativity and Invention contributes to the city's holiday spirit by offering a delightful holiday light display open to the public throughout December. This display features a variety of captivating light installations, including a towering 20-foot Christmas tree, providing a picturesque backdrop for festive gatherings.
Depot Park, another popular spot, turns into a luminous wonderland with the City of Gainesville's Light Park display. Over 200,000 LED lights adorn the park, creating a mesmerizing spectacle that invites families and friends to come together and celebrate the magic of the season.
In addition to the captivating lights, Gainesville hosts various festive events that include the Winter Outdoor Market in nearby Williston and the Kirby Family Farms Christmas Train, offering unique and memorable experiences for all who attend.
Gainesville's Christmas celebrations radiate warmth, joy, and a strong sense of community, making it a truly special time of the year in this beautiful Florida city.
Fort Lauderdale - Winterfest Boat Parade and More
Fort Lauderdale's holiday season is a magical time, brimming with festive events and attractions that make the city come alive with Christmas cheer. Among its most cherished traditions is the Seminole Hard Rock Winterfest Boat Parade, held in early December. This spectacular parade features lavishly decorated boats gliding through the scenic Intracoastal Waterway, creating a mesmerizing display of lights.
For those seeking the perfect blend of holiday shopping and dining, Christmas on Las Olas is a must-visit event. Located along the famous Las Olas Boulevard, it offers a unique opportunity to immerse yourself in the holiday spirit while exploring a variety of shops, dining options, and, of course, festive entertainment.
Kicking off the festive season on November 9, the Downtown Festivals of Lights begins. These splendid events in downtown Fort Lauderdale feature a grand tree lighting ceremony, live music, delectable treats from local vendors, and a special visit from Santa Claus, promising joy for all.
Gulfstream Park in Hallandale Beach presents Symphony in Lights from November to December, offering a captivating light show synchronized with music, a towering Christmas tree, and an abundance of holiday embellishments, creating an enchanting experience for the whole family.
Meanwhile, the Holiday Fantasy of Lights at Tradewinds Park in Coconut Creek, running from November to January, enchants visitors with a breathtaking drive-through display of over 3 million lights and an array of festive decorations, making it a truly magical experience for all.
Pensacola - Winterfest and Historic Charm
Nestled on the Gulf of Mexico's sun-kissed shores, Pensacola transforms into a winter wonderland during the holiday season. The Pensacola Winterfest, held in November and December, is the heart of this enchanting coastal town's festive spirit. The historic downtown area, Historic Pensacola Village, becomes a magical destination adorned with twinkling lights, holiday decor, and the aroma of cocoa and freshly baked cookies.
The Winterfest Express Train ride is a standout feature, offering a unique perspective on downtown Pensacola's holiday charm. Winterfest caters to all ages with captivating holiday performances, guided historic tours, and the opportunity to meet Santa and the Grinch for cherished holiday photos.
Pensacola's Winterfest isn't the only seasonal attraction in this picturesque city. Before the full holiday season kicks in, the First City Lights Festival on November 8 officially heralds the beginning of the festive season with a dazzling display of lights and decorations. On December 9, the Pensacola Christmas Parade takes center stage, featuring beautifully decorated floats, marching bands, and a lively atmosphere that brings the community together to celebrate the joy of the season.
Looking for an authentic Florida holiday experience? Don't miss the annual Santa Drop at the world-renowned Flora-Bama! Witness Santa's exciting plane dive, adorned in festive attire. Enjoy kids' crafts, games, live music playing holiday tunes for the little ones, face painting, and delicious treats.
Another must-see is the Pensacola Lighted Boat Parade, a dazzling event best viewed from the scenic spots of Little Sabine or the Pensacola Beach Boardwalk.
If you're on Pensacola Beach, make sure to catch the Surfing Santa Beach Parade. Starting at Avenida 10 and following Via De Luna, it culminates at the Gulfside Pavilion, where children can meet Santa himself.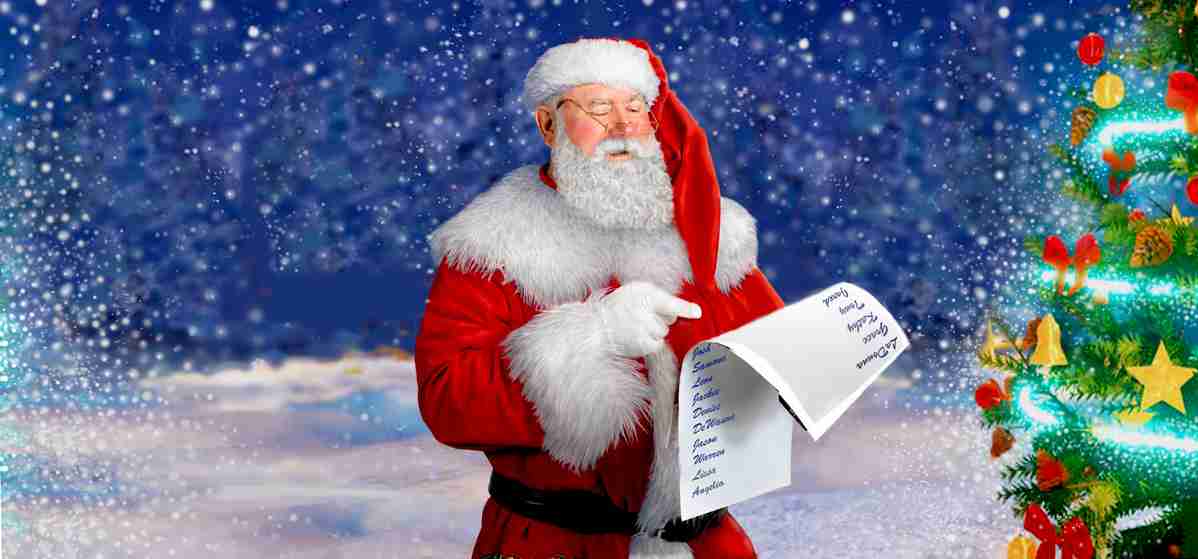 Panama City Beach - Beach Ball Drop and Festivities
Panama City Beach transforms into a captivating Christmas wonderland, seamlessly intertwining the holiday spirit with the natural splendor of the Gulf Coast. Renowned for its sunny shores and warm climate, this city crafts an enchanting festive atmosphere.
During Christmas in Panama City Beach, the city is adorned with an abundance of festive lights and decorations. Streets, palm trees, and parks come alive with sparkling displays. Pier Park, a popular outdoor shopping and entertainment complex, transforms into a winter wonderland with a massive Christmas tree and colorful light displays, creating a warm and inviting backdrop for festive celebrations.
What sets this coastal city apart is its stunning beachfront. While other places are covered in snow, Panama City Beach offers a refreshing alternative. Families and visitors gather on the sandy shores for beachside bonfires, caroling, and beachfront Christmas markets.
Throughout the holiday season, the city hosts an array of special events, from parades and live music performances to Santa Claus sightings. The Surfing Santa tradition, with Santa and his helpers riding the waves on paddleboards or surfboards, spreads merriment and joy.
Amidst these festivities, unique experiences await, including the Bethlehem Christmas Village at Captain Anderson's Marina, the Panama City Beach Christmas Parade, tree lighting ceremonies, the Miracles Christmas at the Village of Baytowne Wharf, and even breakfast with Santa at Dave and Buster's.
Moreover, Panama City Beach adds a coastal twist to the New Year's Eve celebration, featuring the Beach Ball Drop at Pier Park, complete with live music, entertainment, and the mesmerizing descent of a glowing beach ball as the clock strikes midnight.
Fort Myers - Edison & Ford Winter Estates and More
Christmas in Fort Myers and the surrounding areas is a magical time of year, filled with a variety of festive events and activities to enjoy. One of the most beloved traditions is Holiday Nights at Edison and Ford Winter Estates, where the historic site transforms into an illuminated wonderland. With mesmerizing light displays, a fountain tree adorned with animated lights, and a lighted tunnel, visitors can immerse themselves in this enchanting atmosphere.
For those seeking a different kind of holiday entertainment, a Magical Cirque Christmas is a captivating show that combines the art of circus performance with the enchantment of the season. The performance is a breathtaking spectacle of acrobatics, magic, and visual wonder, perfect for those looking for a unique and mesmerizing experience.
Fans of the classic holiday tale "The Nutcracker" can enjoy the "Nutcracker! Magical Christmas Ballet." This timeless performance brings the beloved story to life through exquisite choreography, beautiful costumes, and the enchanting music of Tchaikovsky. It's a magical journey into the world of Clara and her Nutcracker Prince.
Christmas shopping enthusiasts will appreciate the Christmas Market in Downtown Ft. Myers. This market offers a diverse selection of holiday gifts, crafts, and seasonal treats. It's the perfect place to find unique presents and enjoy the festive atmosphere of the city.
For those interested in the religious aspect of Christmas,  Journey to Bethlehem at The Faith Center provides a meaningful and immersive experience that recreates the story of the birth of Jesus Christ. This event offers a spiritual journey for those looking to celebrate the true meaning of Christmas.
If you have little ones in tow, the Gunterberg Charitable Foundation Holiday Festival of Lights in Cape Coral is a fantastic option. Kids can zip down a snow-covered slide, and the entire family can revel in the holiday spirit together.
For a different kind of Christmas experience, the Christmas Light Canal Cruise & Dinner allows you to explore the dazzling Christmas lights throughout the city from the comfort of a boat. It's a unique and memorable way to appreciate the holiday decorations in Fort Myers.
Finally, the Bonita Springs Holiday offers a charming and picturesque experience. Every night from dusk to 9 p.m., you can meander through Downtown Bonita Springs Riverside Park, taking in the colorful holiday-themed displays and even capturing some festive selfies along the way.
Hollywood - Florida's Christmas Celebrations
Christmas in Hollywood, a captivating fusion of Tinseltown glamour and festive spirit, is a magical experience. Hollywood dazzles with vibrant lights, enchanting decorations, and a myriad of festive events.
Disney's Hollywood Studios is a standout destination, seamlessly uniting Hollywood's cinematic allure with the holiday's joy. The theme park's Christmas adornments create a unique and wondrous atmosphere.
For local charm, visit 57th Avenue, home to the SoFloChristmas display, a 22-year tradition adorned with a staggering 250,000 lights, radiating the city's holiday spirit.
The Hollywood Beach Candy Cane Parade is a coastal gem, offering sun, sea, and holiday cheer on the picturesque Broadwalk. This parade, one of the country's longest-running, features floats, live performances, and the beloved Santa Claus.
Don't miss the Hollywood Christmas Parade which will be broadcast on The CW Network, making it a nationally watched event. With celebrities, extravagant floats, and marching bands, it adds a touch of Hollywood glamour to your Florida Christmas festivities.
Celebration - One of Florida's Best Christmas Towns
Celebration is known for its picturesque and festive Christmas celebrations. This charming, planned community, located just south of Walt Disney World, takes the holiday season seriously, transforming itself into a winter wonderland that captures the spirit of Christmas beautifully.
With its enchanting decorations and joyful atmosphere, Celebration ranks among the best Christmas towns in Florida. It's a destination that truly embraces the magic of the season, making it a must-visit for anyone seeking a memorable holiday experience.
The holiday season in Celebration typically kicks off with the annual "Now Snowing" festival. This month-long celebration features nightly snowfalls, turning the town's charming downtown area into a magical, snowy paradise. These snowfalls, while artificial, create a whimsical atmosphere that delights visitors of all ages. The snow is accompanied by holiday music, twinkling lights, and various entertainment acts that add to the festive ambiance.
One of the highlights of the Christmas season in Celebration is the stunning tree lighting ceremony. The town's iconic Christmas tree, adorned with thousands of twinkling lights, is a sight to behold. The tree lighting event is a festive occasion that often features live music, dance performances, and appearances by Santa Claus himself, making it a cherished tradition for residents and visitors alike.
In addition to the beautiful decorations and festive events, Celebration also hosts a variety of holiday-themed activities and markets. The annual Celebration Holiday Home Tour allows guests to explore some of the town's most elegantly decorated homes. You can also find Christmas markets and craft fairs throughout the season, where you can shop for unique gifts and delicious seasonal treats.
Throughout the town, you'll find elaborately decorated houses and streets, with many residents going all out to create stunning light displays and holiday scenes in their front yards. It's a wonderful place to take a leisurely stroll or a carriage ride to appreciate the creativity and dedication that goes into these decorations.
As Christmas draws nearer, the community comes together for various events, such as caroling, holiday parades, and even opportunities to meet Santa Claus and his reindeer.
Christmas in Celebration is a magical experience that combines the charm of a small-town atmosphere with the wonder of the holiday season.
Jacksonville - Fantastic Lineup of Family-Friendly Holiday Events and Activities
Christmas in Jacksonville is a time when the city's vibrant community comes together to celebrate the magic of the season with a multitude of diverse and cherished traditions. From captivating light displays to heartwarming festivities, Jacksonville offers an array of Christmas FL experiences that capture the essence of the holidays.
One of the most cherished holiday traditions in the city is the Riverside Avondale Luminaria, scheduled for December 10, which involves the distribution of luminaria kits throughout the Riverside Avondale communities. These kits are used to create luminous displays of candle-lit bags, transforming the neighborhoods into a mesmerizing winter wonderland.
The city also sparkles with captivating holiday light displays. The Blackhawk Bluff Christmas Lights Display is a local gem, with an entire neighborhood in North Florida adorned with festive decorations. Families can enjoy the magical display by driving through the area from Sunday through Thursday (6 to 10 p.m.) and on Friday and Saturday (6 to 11 p.m.).
For those enchanted by the magic of lights, the Jax Illuminations Annual Drive-Thru Holiday Light Show is a must-see. Load up your family, tune your car radio to their special station, and embark on a journey through a wonderland of millions of lights that dance, twinkle, and sparkle to the rhythm of your favorite holiday tunes.
The Jacksonville Arboretum and Gardens also shine during the holiday season. From November 24 to December 29, the arboretum transforms into a winter wonderland, with thousands of lights adorning the gardens. It's the perfect place for families and friends to embrace the holiday spirit together.
Jacksonville takes the holiday celebrations a step further with a variety of holiday markets and classes. Events like the Candy Cane Class at Sweet Pete's, the Christmas Made in the South, and Christmas in Avondale offer opportunities for Florida holiday shopping and festive activities.
Additionally, Jacksonville offers unique experiences like the Jacksonville Christmas Parade 2023, the Jacksonville Light Boat Parade casting a shimmering glow on the St. Johns River, and the enchanting Colors of the Wild: A Zoolights Lantern Experience at a local zoo, adding an extra layer of wonder to the holiday season.
Not to be missed is the Deck the Chairs event, where lifeguard chairs along the beach are creatively decorated, resulting in unique and festive displays that contribute to the coastal holiday atmosphere. This adds a touch of beachside charm to the Florida Christmas celebrations.
---
Conclusion
In the Sunshine State, Christmas celebrations take on a special and diverse flavor. From enchanting historical towns like St. Augustine to tropical paradises like Key West, Florida offers a wide array of holiday experiences. The warmth of the Florida sun is beautifully complemented by the warmth of its communities, creating an inviting atmosphere for holiday travelers.
Whether you're drawn to the festive lights of the Nights of Lights festival in St. Augustine, the multicultural charm of Miami's holiday markets, or the unique boat parades in Naples and Cocoa Beach, you'll find an array of holiday festivities that capture the essence of Christmas in Florida.
Florida's Christmas towns and destinations, from the Gulf Coast to the Atlantic Coast, from the Panhandle to the southernmost tip, provide a unique blend of holiday traditions, history, culture, and natural beauty. As you plan your holiday getaway, consider the variety of experiences waiting for you in the Sunshine State.
So, as the holiday season approaches, why not swap snow for sandy beaches, warm tropical breezes, and a festive atmosphere? Discover the magic of Christmas in Florida and make memories that will last a lifetime. From all of us here in the Sunshine State, we wish you a warm and wonderful holiday season.
May your Christmas in Florida be filled with joy, adventure, and the spirit of celebration that makes this state a truly unique and unforgettable destination during the most wonderful time of the year.